Friday 4th to Saturday 12th August 2023
Flight Time: 2.25pm – Flight Duration: 20mins
theSpace on the Mile (Venue 39)
Radisson Blu Hotel, Edinburgh City Centre
at the Edinburgh Festival Fringe
Thank you to everyone who joined us for a flight with Applesby Airlines at the Edinburgh Festival Fringe 2023. Amy, Audrey & Nicole, three flight attendants, enjoyed sharing with you various colourful events & characters from their lives. And we are pleased to say critics & festival goers enjoyed the show, giving us a Sold Out show and some really lovely reviews.
If you didn't have a chance to watch the 'hilarious observational comedy drama' written & performed by three superbly talented young actors. – Amelie Breach, Ava Borthwick & Lola Morgans then you can watch a recording on our Facebook Fundraiser for Little Lifts charity.
---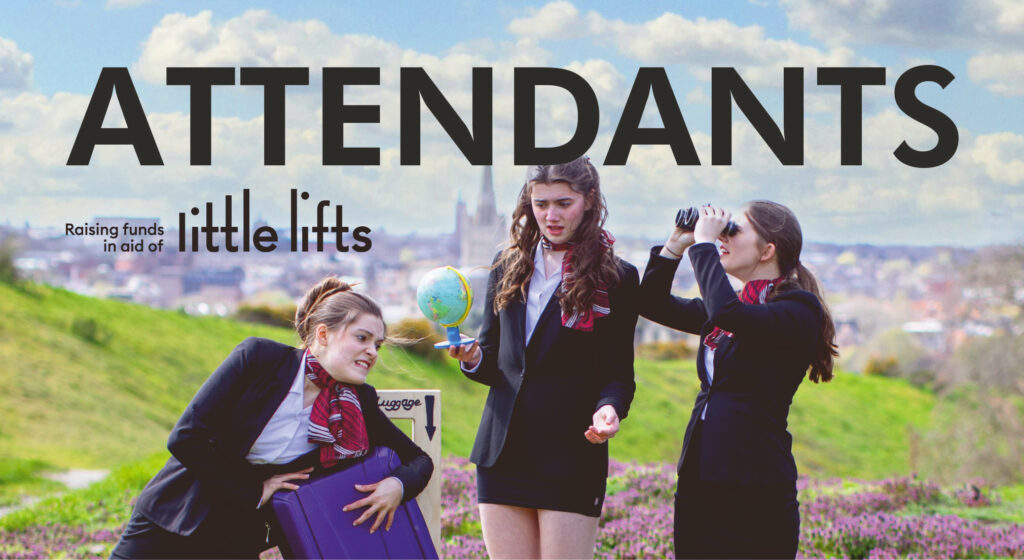 ---
Attendants **** – The Student
---
'I laughed so hard I cried. Attendants looks at life through the eyes of 3 flight attendants; their observations are to the point, raw & emotional. 20 minutes of pure escapism & not to be missed.' – Alison
'Never a dull moment – I found myself constantly laughing as I was taken on an exhilarating flight!' – Shadan
'Clever, witty & hugely entertaining from start to finish!' – Bernie
'Modern, witty, and endlessly original; Attendants is a show that will leave you hanging on to every word, wishing it were longer. It goes without saying that this seemingly straight-forward production about Applesby Airlines and its crew will soar high above expectations.' – Nora
---
This original show was written and is performed by Amelie Breach, Ava Borthwick and Lola Morgans. Attendants is the first visit to Edinburgh for this trio, who wrote this show inspired by playwright John Godber. – 'John, if you are in Edinburgh in early August, then you would be most welcome as our guest to see the show!'
The show was devised for their Drama A-level, but it was so funny that the idea formed to take it to the Edinburgh Festival Fringe. Thank you to Norwich High School for Girls for their nurture and support of these three talented young actors.
---
Press interested in attending Attendants at the Edinburgh Festival Fringe should contact: artsindustry@edfringe.com
---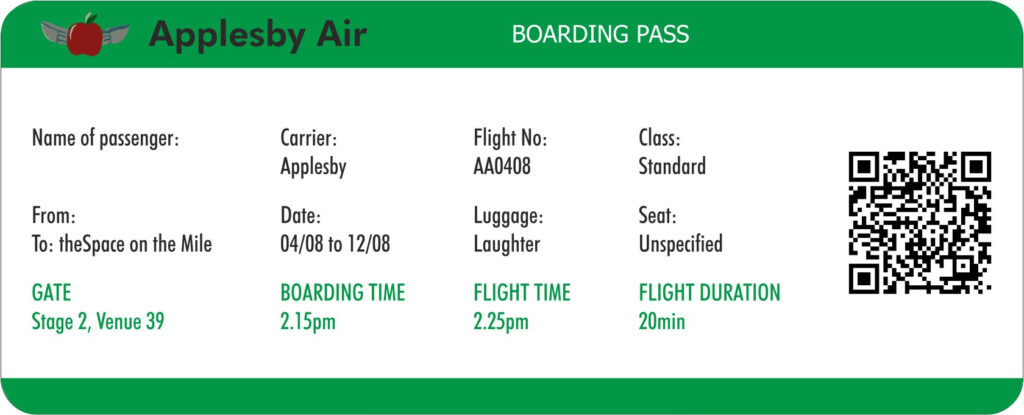 ---
Sponsors
We'd like to say a big thank you to our sponsors, who've made this performance possible at the Edinburgh Festival Fringe.