Three young actresses from Norwich are taking their self penned comedy play to the Edinburgh Festival Fringe this August. Amelie Breach, Ava Borthwick & Lola Morgans are the Attendants, working for Applesby Airlines, and introduce us to the characters they meet in flight.
"Join us on Applesby airlines, where we make the headlines. We may not be as classy as Ryanair, but we're willing to try and care." – Quote from the play.
Having originally written the play for their drama A-level, Amelie, Ava & Lola, are now taking their comedy to the Edinburgh Festival Fringe. They've been invited to join the programme at theSpace on the Mile (Venue 39), performing every day at 2.25pm from Friday 4th to Saturday 12th August.
"Beyond excited to experience the Edinburgh Festival Fringe for the first time and to perform this show. We're all so proud of what we've created and have such a brilliant time performing it." – Ava Borthwick
Her character Amy added "Is Edinburgh in England or Wales? Either way I'm so excited! Hopefully we might get a longer stopover so we can go and see some shows!"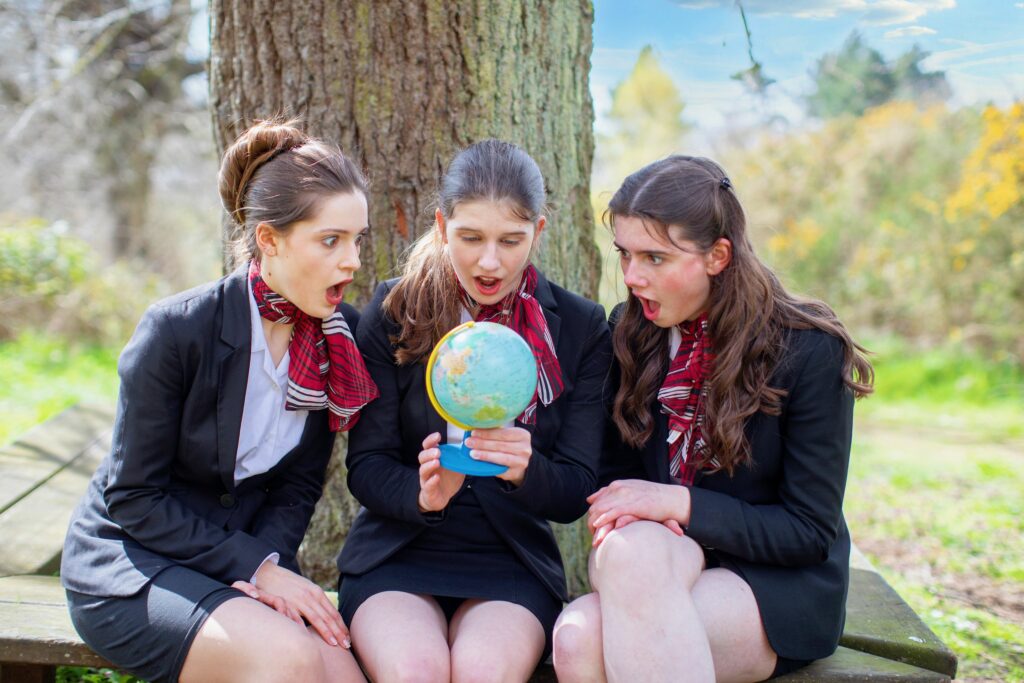 "We never thought this show would be seen by anyone other than examiners, so to be performing to the Edinburgh Festival audience will be amazing!" – Amelie Breach
Her character Audrey added "It'll be so nice to have a break from the airline, I can't wait to see some shows, meet some new people and maybe even find a man!!!"
"Performing at Edinburgh will be a fantastic distraction from the nervous wait for A-level results, and looking forward to the reaction of our 9 different audiences." – Lola Morgans
Her character Nicole added "Get ready for the flight of your life: we are coming to the Fringe!"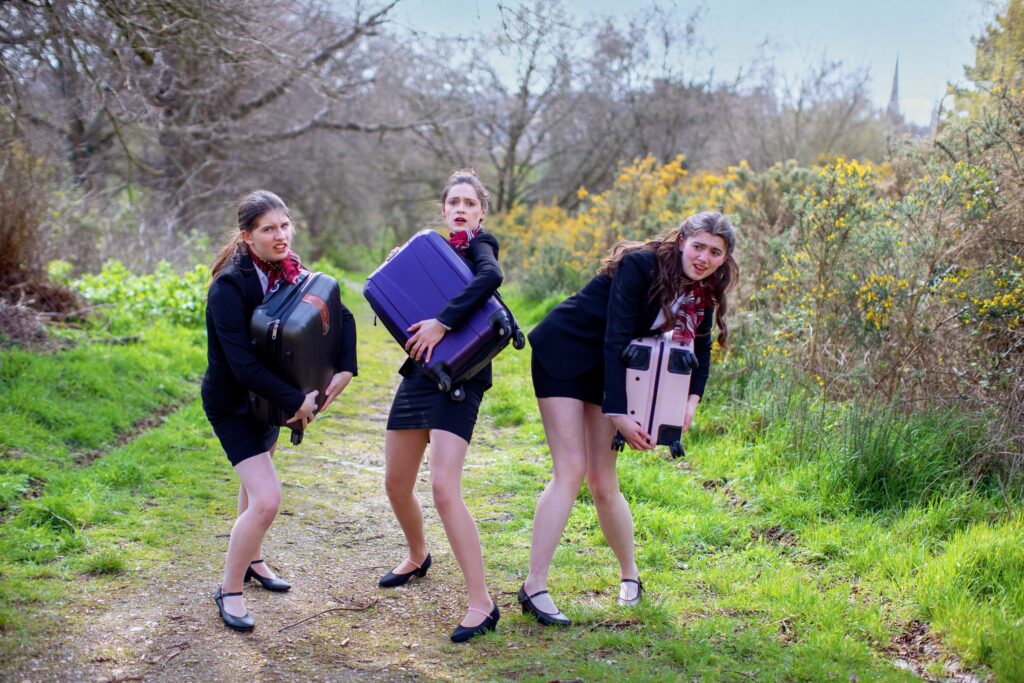 For three young actors at the start of their careers, this is such a fabulous experience. During the performance for the A-level examiners, one of their parents was overheard saying to another that the show would be perfect for Edinburgh Festival. A few months later, the venue is booked, and excitement is building. Just the small matter of some A-level exams first, then Edinburgh here they come.
Their head teacher, Alison Sefton, at Norwich High School for Girls, saw the performance for the examiners. "I laughed so hard I cried. Attendants looks at life through the eyes of 3 flight attendants; their observations are to the point, raw & emotional. 20 minutes of pure escapism & not to be missed."
Amelie Breach, Ava Borthwick and Lola Morgans will be performing Attendants at theSpace on the Mile (Venue 39) at 2.25pm each day between Thursday 4th August to Saturday 12th August. theSpace on the Mile is in the Radisson Blu Hotel in the heart of Edinburgh City Centre. More information and tickets are available online at www.theattendants.co.uk
End of Press Release
---
For more information on this press release, please contact:
Jason Borthwick
The Attendants
theattendants@outlook.com
www.theattendants.co.uk
Images of The Attendants can be found in their photo dropbox:
https://www.dropbox.com/sh/uaumrjy8l7bytfa/AAA7-RQem2lDX-bJJPXC9Fbha?dl=0
Press interested in attending Attendants at the Edinburgh Festival Fringe should contact: artsindustry@edfringe.com